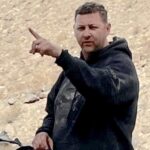 A group of us reserved the 5 day Spirit of Dakar trip with Moto Trails USA in February of 2022. The trip was outstanding. Olivier and Caroline made sure this was a trip of a lifetime and it did not disappoint.
They had great communication throughout the planning of the trip and really have a rock solid business plan. As a customer who rented their Tenere 700's motorcycles, it really was a carefree experience. The bikes were top notch, hotels were great, and included dinners at restaurants were delicious.
I highly recommend Moto Trails USA to anyone who is looking for a guided adventure ride. I look forward to planning a future trip with them.
Continental Divide 2022 – Gilles A.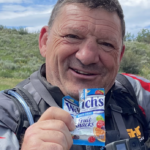 Vous voulez faire un beau voyage, un bon trip moto, de belles rencontres, oublier votre quotidien et en avoir plein les yeux ? Et bien vous êtes sur le site idéal. Trop en dire gâche la surprise. Laissez vous guider et prenez le temps de vivre cette belle aventure de la découverte des US en moto trail avec une équipe sympathique pilotée par Olivier et Caroline. Tout y est. Même les bonbons à la pause. 👍🏻🤣