TENERE 700
THE ULTIMATE ADVENTURE MACHINE 
The perfect balance of power, torque and control
Created with the Dakar in mind, the Tenere 700 was born to conquer the world…
When you rent a Tenere with us, you know that the bike is up for the challenge and that you can trust its stable chassis. Are you ready to play in the dirt?
SPECIFICATIONS
> ENGINE
• Liquid-cooled, DOHC, Parallel Twin 4 valves per cylinder, fuel injection
• Horsepower: 72.4 hp @ 9,000 rpm
• Torque: 50 lb-ft @ 6,500 rpm
• Transmission: 6-speed
• Fuel tank: 4.2 gal.
> CHASSIS
• Front suspension: 43mm inverted fork, 8.3 in. travel
• Rear suspension: Single shock, 7.9 in. travel
• Brakes: Brembo hydraulic discs; selectable ABS (on/off)
• Seat height: 34.6 in.
• Curb weight (wet): 449.7 lbs.
YAMAHA TENERE 700 by "MOTO TRAILS USA"
Our bikes come with crash bars, protections for radiators and headlight, and a Mosko Moto Reckeles 10 saddle bag. As for tires, we use mostly the Dunlop TrailMax Mission.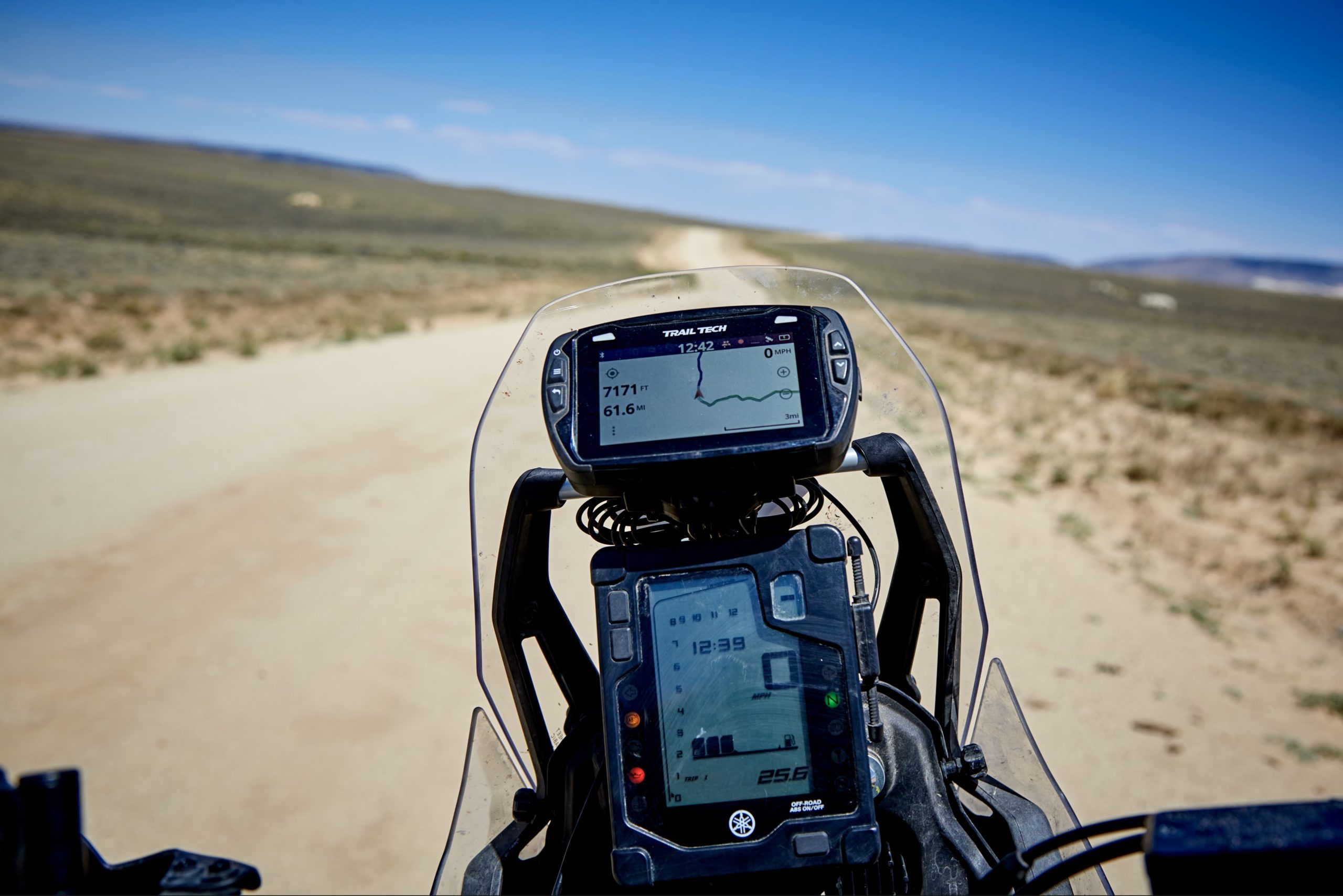 All bikes come with a TRAIL TECH Voyager Pro GPS with Buddy Tracking capabilities. It shows you the way and also displays the position of the other riders!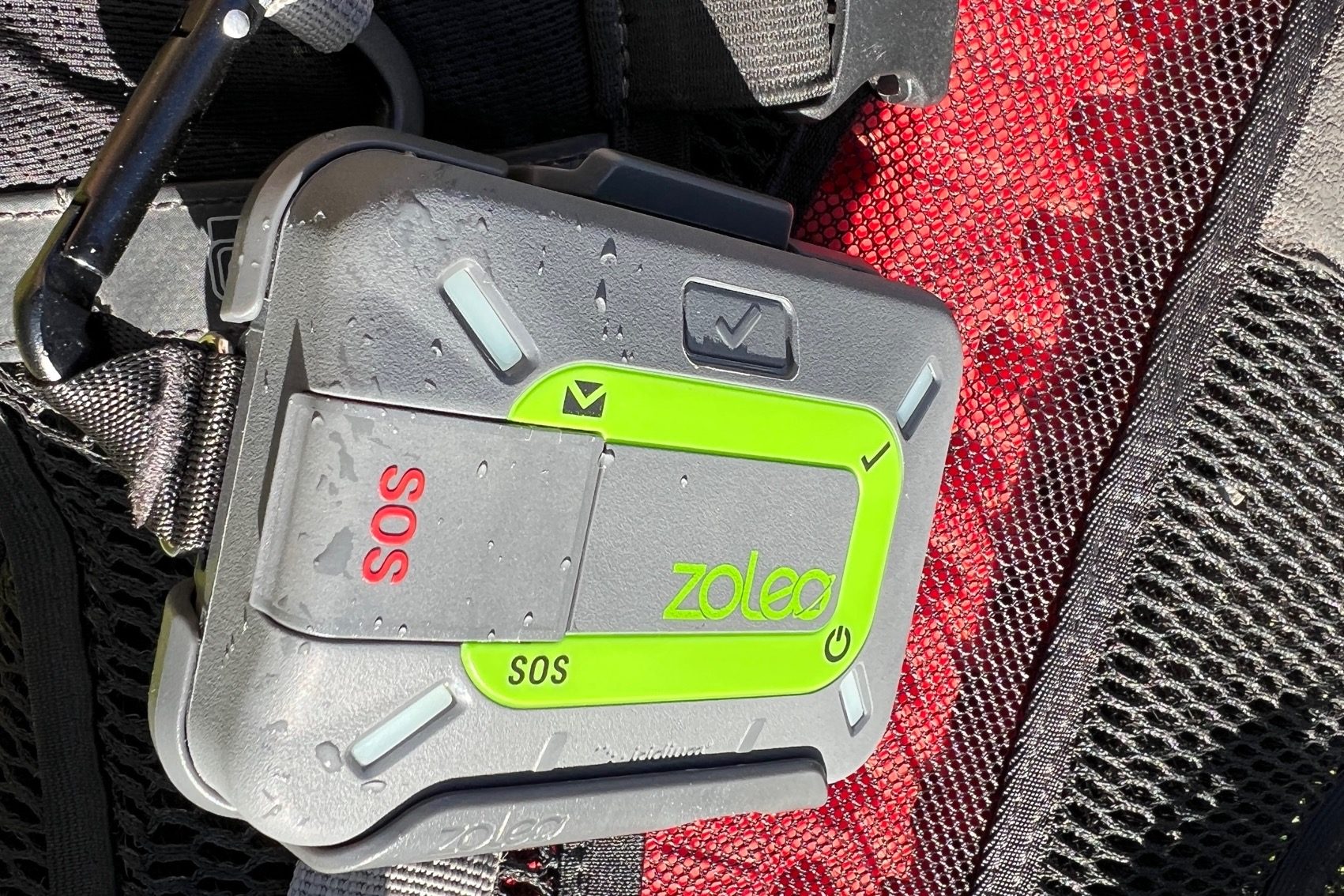 Our Rental Tenere 700 comes with a ZOLEO satellite communicator with SOS feature linked to GEOS services. Riders will be encouraged to purchased a $30 Search and Rescue insurance under their name to cover the cost of any medical evacuation up to $100k.
Since we know that all riders are different, we will propose the Tenere in 2 colors. Blue or Red, pick yours if you're one of the first to apply for a tour!
RENTING THE TENERE 700
Check-in
When picking up your Tenere 700, we'll check with you that the bike is perfectly functioning before you sign a Rental Agreement. You'll also be asked for a refundable retainer of $1,500 to cover eventual damage to the bike. This deposit will be refunded immediately after the end of the ride, once the bike has been returned to our headquarters and it has been assessed that no parts need to be replaced.
Legal forms
With the rental comes your responsibility as a rider. You'll have to sign a waiver specifying that your responsability is solely engaged while riding the bike and that Moto Trails USA is not to be held responsible of your behavior in any circumstances. Last, but not least, you'll be offered the option to subscribe a basic liability rider's insurance for $15 a day.
Maintenance free
During the whole duration of the rental, Moto Trails USA will stay in charge of the maintenance and will pay for normal expenses such as gas, oil, and all parts that might need to be changed due to normal use like chain, tires, etc… Broken parts due to crashes will be changed as soon as possible and the corresponding amount deducted from the refunded deposit.
STILL HAVE QUESTIONS? PLEASE ASK!