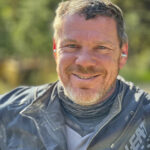 I did the contintental divide tour with MotoTrails and it was a truly fantastic experience. Note, I didn't call it a vacation as it was more than just a vacation, it was something which provided life long memories.
The scenery, riding, bikes, one horse towns and group of people were all fantastic. Olivier and Caroline went above and beyond to ensure we all had a good time and the best experience possible.
The bikes were in great condition and Olivier gave excellent advice and feedback on our riding. As the trip progressed my riding improved massively and by the end I felt much quicker and safer .
I highly recommend MotoTrails and am now thinking about which tour to do next!
---
Continental Divide 2022 – Christophe P.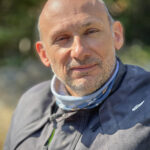 Continental Divide : un itinéraire qui fait rêver.
Je n'ai pas été déçu ! Plus de 4000 km très variés pour le plaisir du pilotage, des paysages grandioses pour le plaisir des yeux, des motos, une organisation et des co-équipiers au top, des américains toujours accueillants.
Bref, 15 jours inoubliables !