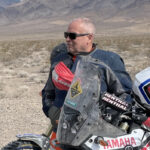 I just recently finished the Spirit of Dakar with Olivier and Caroline of Moto Trails USA. The week long ride brought on many challenges, and even more memories with new and old friends.
Olivier and Caroline operate a truly thought out route with many options based on your experience. We experienced every type of adventurous terrain (Snow, ice, mud, sand, silt, gravel, dirt, and asphalt). A true adventure bike experience.
Call them to book your next motor experience and ever lasting experience.
2022 Spirit of Dakar – Taylor P.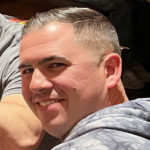 I gotta say… You guys are truly awesome!
I thoroughly enjoyed this trip and am thankful to have a couple new friends in the riding community!
I'll be raving about you guys to everyone I know!