DATES
Pick a convenient date on the calendar and book your class!
SYLLABUS
LEVEL 1 and LEVEL 2 classes usually work together as they are a half-day each.
Level 3 is a separate class and a full day is needed.
Please note that snacks and fresh beverages will be provided on site.
LEVEL 1: BASICS SKILLS TO AVOID CRASHES
In this half-day course, you'll learn how to be safe in low speed evolution. This is often the most challenging part of riding a big adventure bike and where people fall the most. It will help you in technical sections or when it's time to do a u-turn in the trails…
Balance at low speed, standing up
Proper use of body control, bike controls to do very slow evolutions
Techniques of U-Turns, including U-Turn in a climb
Proper technique to pick-up the bike from the ground
Standing up at higher speed on dirt
MEETING at CAJON JUNCTION (HWY 15 / CA-138)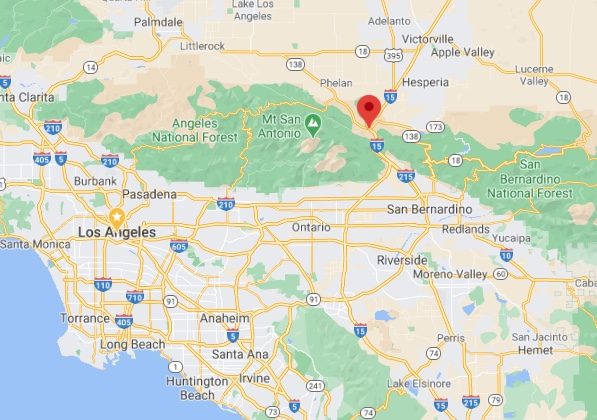 LEVEL 2: TECHNICAL TRAILS w/ STEEP CLIMBS AND DESCENTS
In this second part of the day, we move to a different area to ride single tracks. You will use what you've learned in the morning and discover some more advanced techniques:
Riding position in whoops
Steep climbs and descents
Riding in ruts
Small jumps
Recover from a stall in climb
MEETING at CAJON JUNCTION (HWY 15 / CA-138)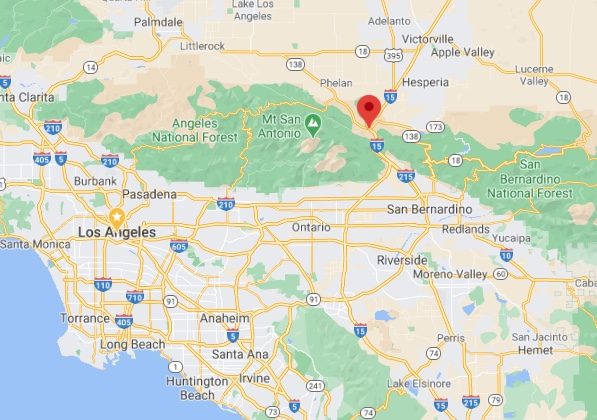 LEVEL 3: SAND RIDING
We will meet in a OHV area with big dunes and will learn how to ride confidently and safely in the sand. Then we'll take the bikes on a small one hour ride to see how good we became at riding sandy sections in real trails. This class is not overly difficult but will nontheless require a good physical condition and moderate off-road skills.
MEETING at DUMONT DUNES OHV
WHAT'S NEXT?
If you completed all or some of these course, you can now go on a small 1-2 day adventure to put your new skills on the test and experience a true motorcycle adventure. You can do it with our self-guided tours or join on of our guided tour for more safety – and more advice on advanced techniques such as:
Riding standing up at high speed on dirt
Fast curves on gravel
GPS reading and decision making
Hydration / nutrition
Basic maintenance and repairs
CLICK HERE to book your custom ride!
Frequently Asked Questions
What motorcycle do I need?
You can come with your own bike, whatever model it is. You can also rent a Tenere 700 for the duration of the class.
Do I need to take all the classes?
You only need to take the class Level you think you need or you're interested in. We'll review your skills on the spot but chances are that you know already what you want or need to work on. We can also develop a special lesson for you if you want us to go deeper in some specific area.
Age and driver licence
There's no minimum or maximum age if you come with your own bike. If you want to use our combo TENERE700, the minimum age is 25 years old, a requirement in our insurance policy. A motorcycle endorsement on your valid drivers licence is also mandatory. European riders need to present a driver licence with an "A" (unrestricted) category, even if we will be riding in OHV areas and never be on any public road during the training.
Insurance
If you don't already have a motorcycle insurance or don't want to use yours, you can subscribe to a daily coverage through our provider, starting from $15/day.
Cancellation Policy
Cancellation policy is different for training than for tours. It goes like this:
• No cancellation fee if you cancel at least 15 days before the day of your class.
• If the cancellation is between:
14 – 8 days before the class, you will pay 20% of the total price
7 days to 3 day before the class, you will pay 50% of the total price
• If you cancel within two days of the class or you're not coming for any reason, you won't get any refund.
Training course for adventure motorcycle riding
All training is dispensed on a OHV area, but we still require a valid drivers license with motorcycle endorsement for insurance reasons.
The content of this training depends of your actual skills, but will nonetheless follow a detailed syllabus to help you achieve the best results in a minimum of time.
In this course, you'll learn or improve all the necessary skills required to safely ride outdoor with an adv bike. We don't do fancy challenges to make you feel like you need more and more training. We give you tips to succeed in all kind of tricky situations you're most likely to encounter in real world riding, not in trials competitions.
A rental Tenere 700 can be provided at 50% of the usual cost.
REQUIREMENTS (for renting the Tenere 700):
• 25 years old
• Drivers licence with full motorcycle endorsement (US or international)
• Valid motorcycle insurance
REQUIREMENTS on your own bike:
• A fully functional bike
• A DOT helmet
RECOMMENDED equipement:
• Off-road riding gear including at least: MX boots, gloves.
• Safety equipement like knee braces, neck braces, back protector, shoulder/elbow pads are not necessary but will definitively provide greater level of protection and boost your confidence. We can provide new LEATT equipment at a great price.